ice-cream-showcase.com
Catalog online ice cream display
. Models, size, prices, sale conditions of ice cream showcases, display, cart, chest freezers, cabinets and stock freezers. How to buy and order.

We will be happy to satisfy your needs even with something extra catalog, special order, shop design and more. you can just
contact our staff
for more information.Welcome in Catalog page. Navigation menu':
Click here for ice cream or go on read for showcases.
Materials: all products of our ice cream showcases catalog are manufactured using insulation conform to the pollution directive and to contain cold dispersions. The structure is in solid iron anodized and all the basin and surface are realized with stainless steel. The glasses are tested and are appropriate for huge different in inside/outside temperature.
Ice cream display catalog and prices:
NEW: a simple ice cream freezer can create an ice cream shop with a good looking feeling too! A scooping cabinet too easily scoop and sell ice cream.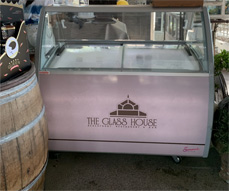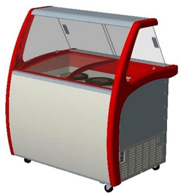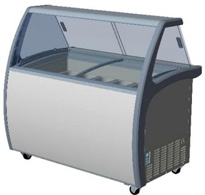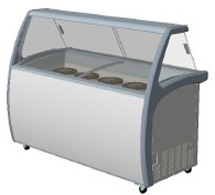 Some prices: size 1080*838*1270h (mm) including delivery in Bangkok and vicinity, Chonburi, Pattaya, Hua Hin, Rayong
Size 1350*838*1270h (mm) including delivery in Bangkok and vicinity, Chonburi, Pattaya, Hua Hin, Rayong
Interested please contact Miss Kitty 0611935964 or EMAIL
info@ice-cream-showcase.com
1 year warranty
---
A new possibility
for you to improve your sale target and consolidate your presence in the ice cream market by using a Italy design showcase. It is not only about quality and style. These showcases are perfect for gelato as are designed from Italian engineers and it is an investment that can give you various advantage:
Quality of the product
Perfect visibility of gelato and ice cream
Having this kind of showcase will confirm you as leader in the ice cream market and will automatically degrade your competitors. Just image to compare your ice cream parlor with this kind of showcase with another ice cream shop without it, the image is different! See it here:

The design and elegance can avoid you revamp expenses of ambience. Think about an hall of hotel with this kind of showcases, it will look like a brand new designed hotel lobby! And you can also make a profit from it
Nice for your customers that will have the feeling to be special while staying and eating ice cream in your place