icecream-icecream.com
sell ice cream.
We manufacture and sell ice cream for customers looking to open a shop on their own. If you are looking for ice cream you can order from us. We have several flavors, ice cream sherbet, Japanese ice cream and Italian style gelato too. All our fruit sherbet are low-fat ice cream. You can contact us at 021708640
We have over 80 flavors of ice cream, gelato, and sherbet. We have the expertise and experience in the production of ice cream for a long time in Thailand with international staff. Milk ice cream flavor, fruit flavored liqueur ice cream, frozen yogurt style, green tea in various tea fragrances. You can call us at 021708640 our staff will try to help you to place your ice cream order and provide information to you. We deliver ice cream free in Bangkok and other locations.
Welcome to our existing ice cream flavors list.
Amaretto Cassata (cinamon jelly mix fruit อบเชยผลไม้รวม) Croccantino (เม็ดมะม่วงหิมพานคาราเมล) Gianduia (ฮาซานัทกับชอกโกแล็ต) Hazelnut Pistachio Docle Late (ท็อปฟี่ คาราเมล) Zabajone (เหล้า Rum ) Tiramisu Vanilla Bean Coffee Caramel Mocca chip Mint Chip Cookies & Cream Rum & Raisin Strawberry Milky Blueberry Milky Banana Caramel Banana & Strawberry Coconut Chocolate Chocolate Sherbet (Dark Chocolate) Chocolate Chips (Stracciatella) Chocolate Fudge White chocolate White chocolate chips Yogurt Blueberry Yogurt Raspberry Yogurt Strawberry Yogurt Orange Green tea Green tea Vs Wasabi Red Bean Japaness Melon vanilla sesame Green Apple Strawberry Blueberry Banana Lemon Orange Kiwi Wild berry Raspberry Passion fruit เสาวรส Pineapple สับปะรด Lychee ลิ้นจี่ Mango มะม่วง Blueberry Cheese cake Strawberry Cheese Cake Honey Nut crush Almond Espesso Durian...
How to order ice cream
call 021708640
Ask for current promotion and special offer on ice cream
ask the price
Choose the ice cream packaging that more fit your needs
Order the flavors
Give your details for the delivery and payment
You can order the ice cream by phone or you can also inquire with Line
ID Line: Kittyiceage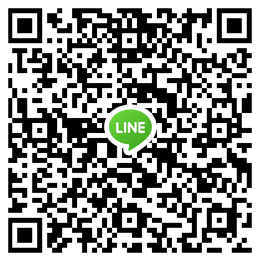 or Email: info@iceagethai.com
Also on Facebook: Iceagethai
Our ice cream packaging:
Promotion:
Ice cream cart to show 5 flavors including delivery (in Bangkok) and VAT in an extreme promotion with free 20kg of ice cream brand Ice Age at only 99,000.00 baht!
We want to be a good source for your business. We'll take care with attention in all aspects regarding the sell of ice cream with plenty of suggestion in how to improve your ice cream sale.
A good idea
to improve your ice cream sale is to offer to your customer Honey Toasts with ice cream.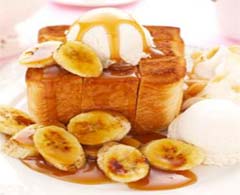 FAQ about ice cream
What are the bestsellers tastes of ice cream and gelato? The most popular: vanilla, chocolate, strawberry, green tea and yogurt blueberry.
And what about the children favorites ice cream? Chocolate, strawberry, cookies & cream.
Ice cream and homemade ice cream. What is the different? Homemade ice cream uses a batch procedure with natural fresh ingredients. Generic ice cream uses a continuous machine and is based on industrial process with premade ingredients rather than fresh prepared ingredients.
And between homemade ice cream and gelato? Gelato is Italian word for ice cream and is a style: is homemade but use less fat than American ice cream and overrun air of no more than 20%. The use of fresh ingredients is a must and can be combined with ice cream paste made in Italy.
Can Muslims eat ice cream? Ice cream can be eating from Muslim except some flavors like rum raisin, zabaglione and tiramisu' that contain liquor (so alcohol) and are not suitable from Muslim.
Are there any men's favorite flavors and flavors that appeal to women? The ice cream flavors like rum raisin, tiramisu' are well known between men population; women like ice cream vanilla and strawberry cheesecake usually.
Is ice cream low-fat? Actually not. Only ice cream that not contain milk like fruit sherbet are low fat but they contain sugar.
People with diabetes can eat ice cream? Ice cream provides sugar and glucose that are metabolized very fast. So are not indicating.
If the ice cream melts, it can be re frozen and then brought back to eat again? No because it will change the flavor of ice cream.
Is there a minimum order?We wish you could taste all our ice cream flavors. They are many. You can try to start order few. The minimum order for free delivery is 4,000 baht
In how many days I will recevie the ice cream in my shop?Order and receive the ice cream in 3 days. Ask for timing confirmation when order.
Ca Ice Age create tailored ice cream or special flavors? YES! With a minimum of 12kg per new flavor.
What if I have more questions and need more answers about ice cream that I could not find in here?If you want to know more about how to sell and buy ice cream or only about ice cream this is the contact number: 021 708 640. Or you can post your question in the below form:
We remind you that Ice Age ice cream is an accurate blend of fresh milk, whipped cream, fresh fruit, selected cocoa powders and vanilla beans, depending on the flavors, that will give you nice fresh sensations.